The best hot springs, from the northern California forests through the high sierras to the coastal bluffs and the high desert regions.
California hot springs have attracted visitors from around the world for their rejuvenating properties and the relaxing atmosphere. For centuries people have appreciated the nourishing mineral rich waters easing the stress of life to the skin enriching benefits of the hot mineral water.
Enjoy a casual full body healing process at any of our California hot springs. Stay at a top resort with all amenities or take your rig and camp next to the river. California has it all!
Wilbur hot springs in Williams, CA is a special place.  The extraordinary and unique structure of the mineral water separates Wilbur apart from all other hot springs in Northern California. Come visit Wilbur like the thousands before you to experience the therapeutic and healing waters.
Take a moment for yourself to heal and reflect after a relaxing soak, enjoy the star filled night sky or take advantage of Wilbur Hot Springs healing arts massage!
Wild and scenic hot springs in the some of the most beautiful mountains in America ✅. Relaxing hot springs resorts in the swankiest tourist destinations in California ✅. With 128 hot springs featured, this 24" x 32" hand-drawn California Hot Springs map will be your bucket list for the best soaks in the Golden State.
Relax your body soul at Glen Ivy Hot Springs near Corona, CA. Their mineral rich water combined with the therapeutic mud clay baths and activities calendar will have you feeling your best! Come and try their hot cold plunge and relax in the sweet California sun!
Set aside your technology busy schedule and unwind with a Harbin Hot Springs soak, massage or just relax and sunbathe on the decks and read a book.
*Harbin Hot Springs was hit by the 2015 Valley Fire and we are glad to see the rebuild process take place.
Orr Hot Springs is a small, tranquil, clothing optional resort settled deep in the rolling hills of the Mendocino Coastal Range. Situated on a beautiful country road between the towns of Mendocino and Ukiah, the springs flourish on 27 acres at the headwaters of Big River. – Orr Hot Springs
Find adventure, unexplored frontiers and human possibilities yet to be realized. We are located on 120 acres of sacred land carved out between mountain and ocean in Big Sur, California. Since 1962, we have offered all individuals the chance to experience Esalen. 
– Esalen Institute
Founded in 1952 and recently underwent a major renovation, Dr. Wilkinson's is awaiting your arrival.  Calistoga's famous healing waters have long been known to be beneficial for a variety of ailments. 
Unwind in the pools, get a mineral rich mud bath and grab a bite to eat at their new restaurant, House of Better.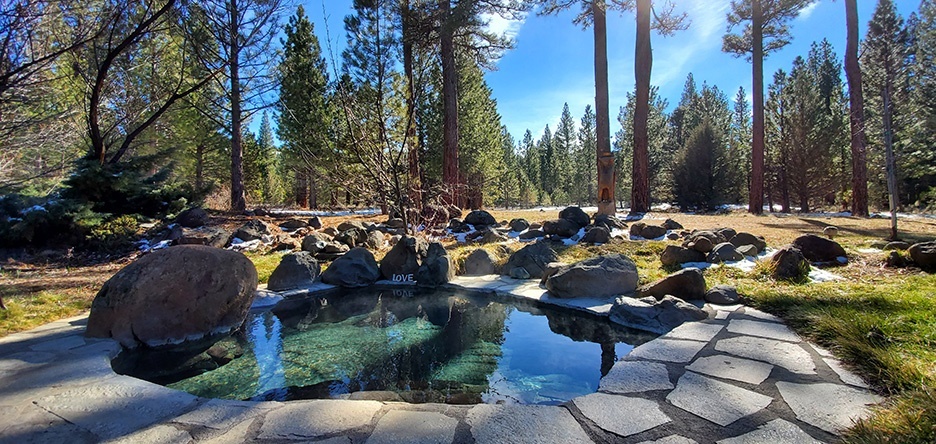 Sierra Hot Springs in Sierraville, CA is a tranquil and private hot spring retreat you and the whole family can enjoy. On your visit you can either enjoy your stay in the lodge or opt for tent or RV camping. Thermal water ranging from 100 – 110 degrees.